Alcoa 19.5 DuraBright EVO Ford F450/F550 6 Wheel Kit (2005 & Newer 10 Lug)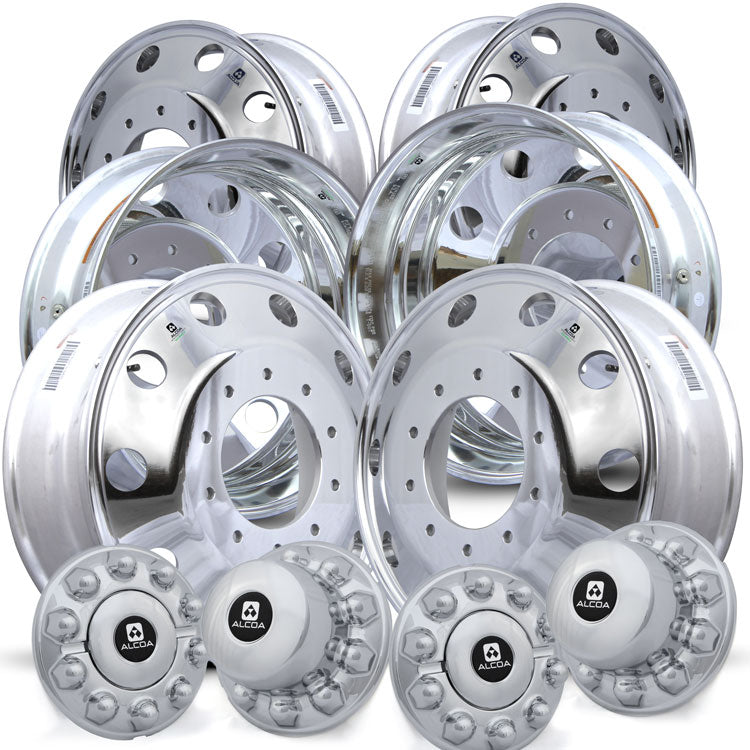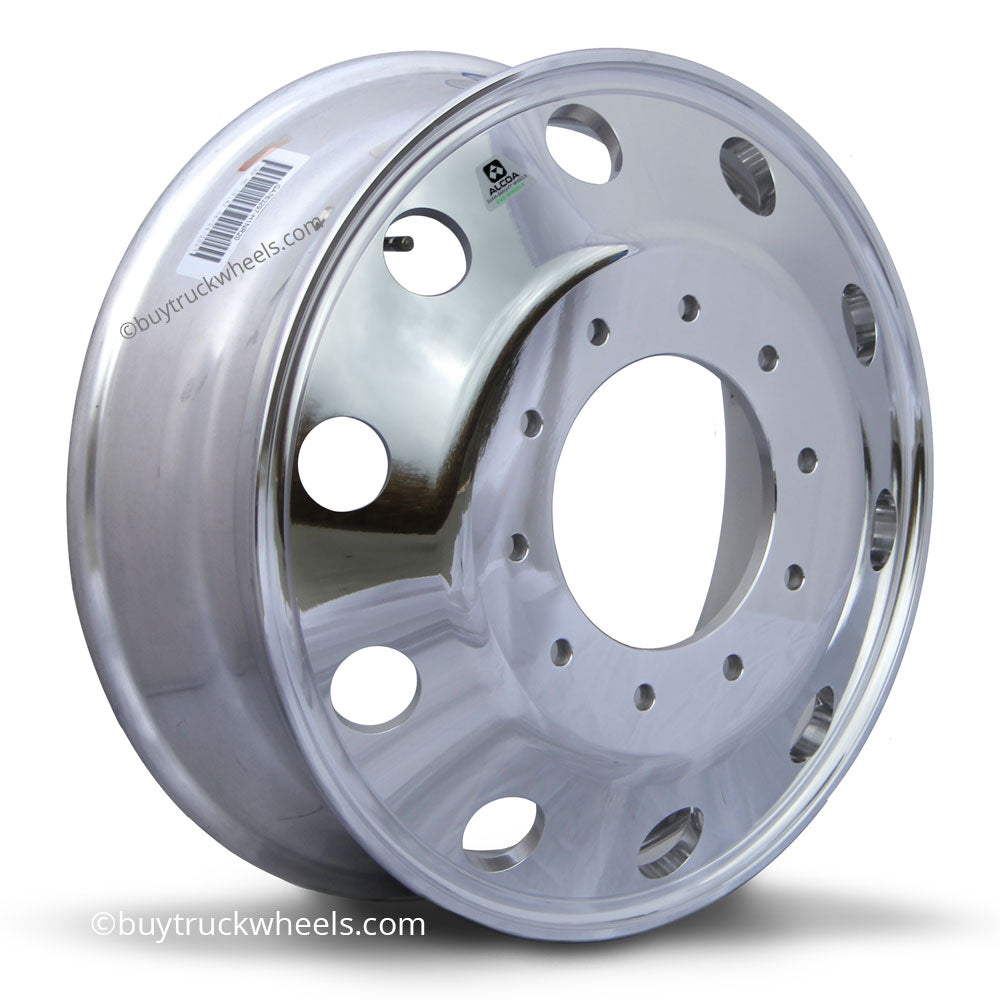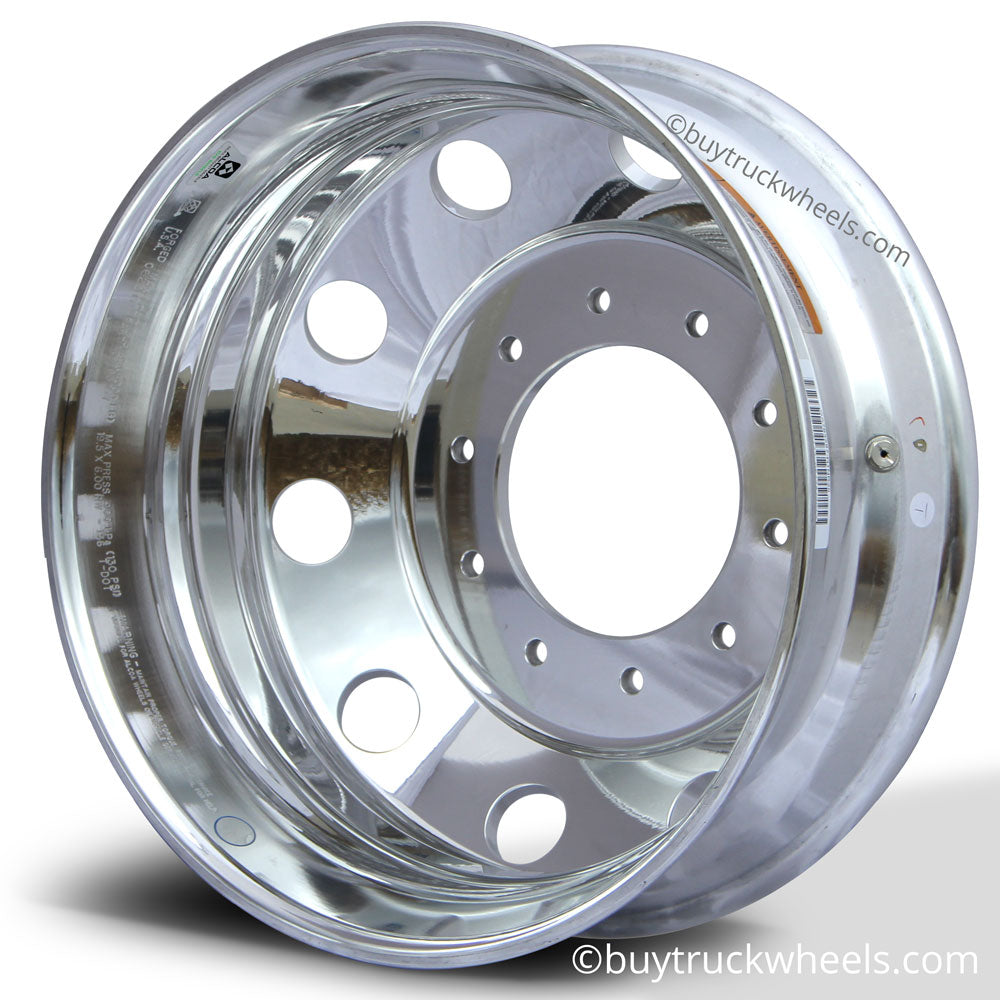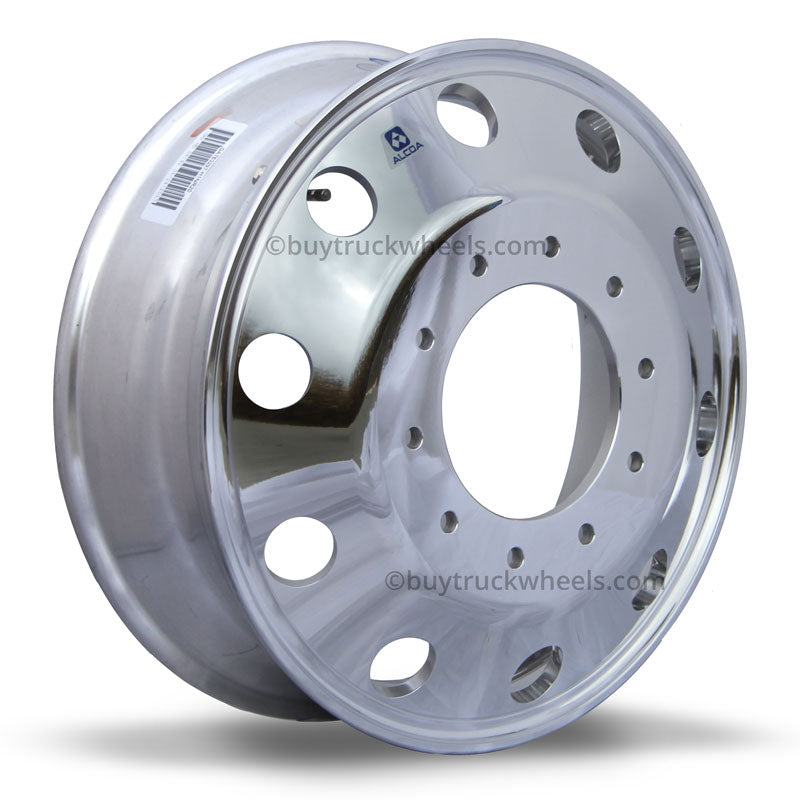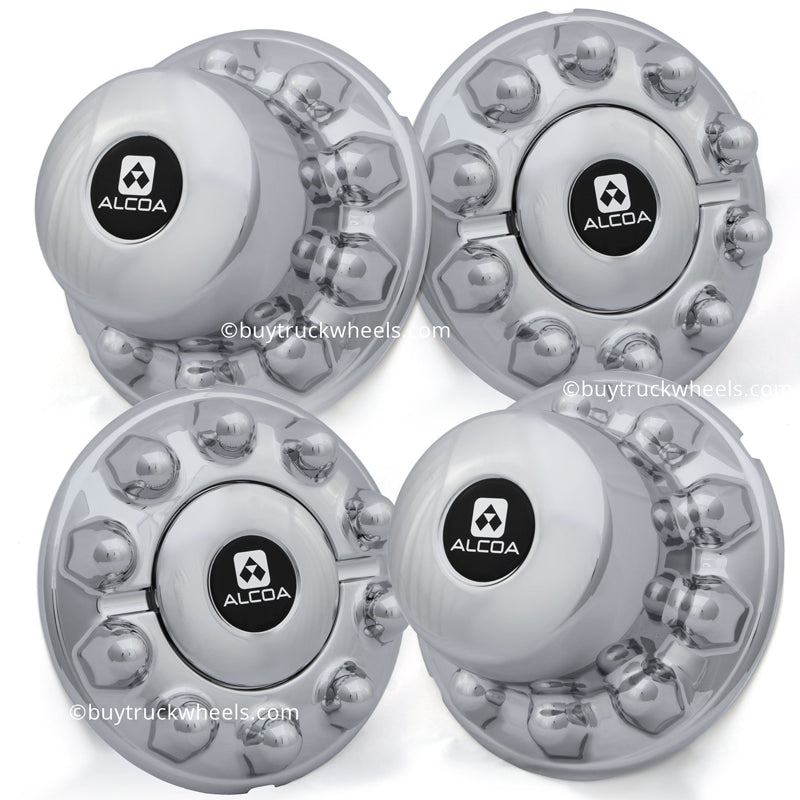 Guaranteed Fitment

Always the correct part

In-House Experts

We know our products

Added Value

Mounting, Balancing

Free Delivery

Fast shipping on all US orders*
19.5" x 6" Aluminum 10 Lug Alcoa DuraBright Wheel Kit. Fits 2005-current Ford Super-Duty F-450 & F-550 Trucks
Alcoa 19.5 DuraBright EVO Ford F450/F550 6 Wheel Kit (2005 & Newer 10 Lug)
19.5" x 6" Aluminum 10 Lug Alcoa DuraBright Wheel Kit. Fits 2005-current Ford Super-Duty F-450 & F-550 Trucks
customers are viewing this product
WHEEL SPECS
---
GENERAL SPECS
Mounting Set Up
Hub-Piloted (Two-Piece Flange Nut) Dual
Bolt Pattern (PCD)
10 x 225mm
Hub Bore Diameter
170.1mm
Hand/Vent Holes
10 @ 2.00"
Kit Includes:
2 - Front Alcoa Dura-Bright EVO Wheels (763291DB)
2 - Rear Alcoa Dura-Bright EVO Wheels (763292DB)
2 - Rear Alcoa High Polish Wheels (763297)
Cover Kits include:
2 - Front ABS Chrome Plastic Hub/Lug Nut Covers
2 - Rear ABS Chrome Plastic Hub/Lug Nut Covers

Wheel Specs:
Alcoa Dura Bright EVO Wheels
10-Hole, 225mm Bolt Circle, 170.10mm Bore
Hub-Piloted Dual-Mounting (Two-Piece Flange Nut)
Weight: 33 lbsMax Load & Inflation
4000lbs @ 115psi
Installed Valve: TR553C
Wheel Offset: 5.35"
5 Year Warranty
Approved Tire Size:
225/70R19.5
245/70R19.5
This wheel kit fits the following applications:
2005 Ford F450
2006 Ford F450
2007 Ford F450
2008 Ford F450
2009 Ford F450
2010 Ford F450
2011 Ford F450
2012 Ford F450
2013 Ford F450
2014 Ford F450
2015 Ford F450
2016 Ford F450
2017 Ford F450
2018 Ford F450
2019 Ford F450
2005 Ford F550
2006 Ford F550
2007 Ford F550
2008 Ford F550
2009 Ford F550
2010 Ford F550
2011 Ford F550
2012 Ford F550
2013 Ford F550
2014 Ford F550
2015 Ford F550
2016 Ford F550
2017 Ford F550
2018 Ford F550
2019 Ford F550
Free Ground Delivery
We strive to get all orders out same day, if ordered before 2:00pm EST. We offer Free Shipping on all items, and ship most items on FedEx Ground. With multiple warehouses across the country most items are a 2 day transit time.
Bulk Orders
On orders of 12 wheels or more, customers must have a commercial address for bulk discount, or be willing to pick up pallet at local terminal.
Express Orders
On FedEx Express orders, Orders must be in by 1:00pm EST to give express delivery driver the 4 Hour window they require. Prices for express are displayed at checkout.
International Orders
We are happy to ship to our international customers. Just follow the checkout process and shipping fees will display at checkout with no obligation to purchase.
Returns
There will be a 20% restock fee on all returned items. Inbound and outbound freight is non-refundable. If you received free inbound freight that charge will be deducted from your credit. Full Details
If you have any questions don't hesitate to call or text 800-830-4547
WHEEL SPECS
---
GENERAL SPECS
Mounting Set Up
Hub-Piloted (Two-Piece Flange Nut) Dual
Bolt Pattern (PCD)
10 x 225mm
Hub Bore Diameter
170.1mm
Hand/Vent Holes
10 @ 2.00"